De ZN28-12K serie vacuümonderbreker is HV indoor schakelapparatuur met geschat voltage 12KV, draaistroommotor 50HZ.The product aan GB1984-89 standard.There zijn twee soorten architecturale structuur: integratieontwerp voor aandrukorgaan en breker of segregatisch ontwerp .Integrative is enkel ZN28-12 basic model.and segregatisch is enkel ZN28A-12 model, geschikt voor vaste weitch kasten, zoals GG-1A (z), XGN2A10 (Z) enzovoorts. Het product kan overeenkomen met CD17, CD10A DC elektromagneet bedieningsmechanisme en CT17, CT19 de lente energieopslag bedieningsmechanisme.
Vacuümonderbreker met een kleine contactafstand, boogtijd kort, het breken van de foutstroom in contact met de kenmerken van kleine brandwonden, zodat de vacuümonderbreker voor de exploitatie van kleine energie snelle actie. Het heeft ook een klein formaat, lichte gewicht, het onderhoud werkdruk is klein, brand, explosie, de voordelen van een kleine operatie lawaai.
Vacuümonderbreker omvat in hoofdzaak drie delen: vacuümonderbreker, elektromagnetische of lente bedieningsmechanisme, beugel en andere onderdelen.
Onze service:
1. U inquuiry betrekking tot onze producten of prijzen worden beantwoord in 12 uur.
2.Well-opgeleide en ervaren personeel om al je vraagt in vloeiend Engels te beantwoorden
3.OEM & ODM, een van uw eventuele eisen die wij kunnen helpen bij het ontwerpen en in het product.
4.Protection van jullie afzetgebied, ideeën van design en al uw prive-informatie.
5. Als er problemen het gevolg van de kwaliteit en de mal-productie, zal onze after-sales service helpen bij het oplossen van deze problemen.
6. Wij zullen u helpen met technische problemen tijdens de installatie en marketing.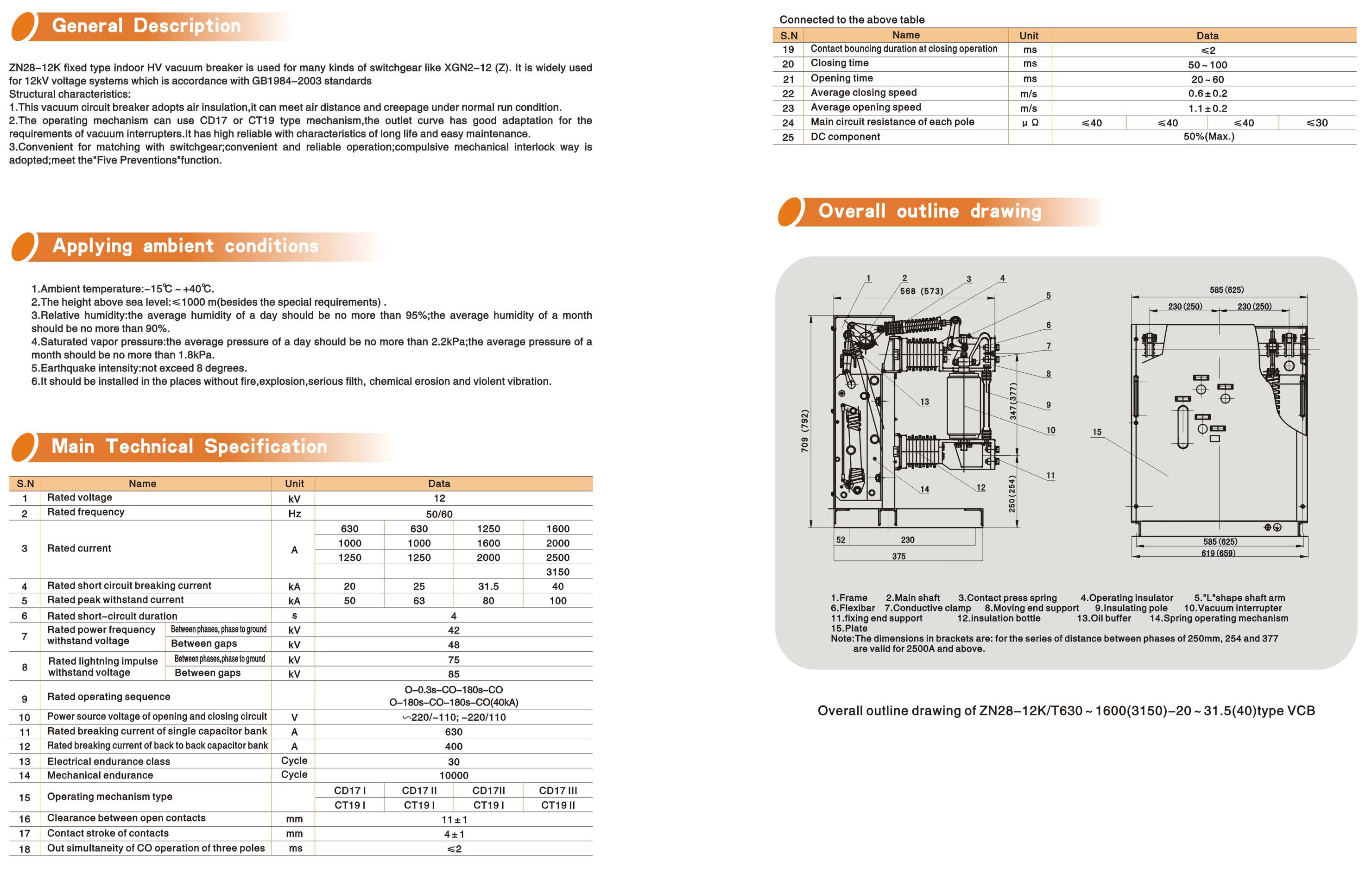 Product Categorie : Vacuümvermogenschakelaar > 12kV-vacuümvermogenschakelaar